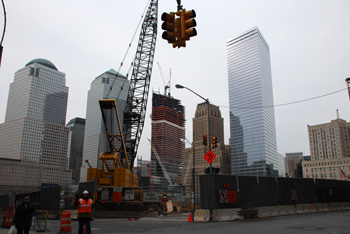 While an impressive memorial garden and museum is being constructed on the World
Trade Center site, a temporary memorial offers
a somber remembrance.
This man, below, played a haunting loop of Amazing Grace.
Only New Yorkers can truly understand what it was like to watch their world collapse on September 11, 2001, but the Ground Zero site gives a chilling glimpse of that horrific day and the heroic time that followed.