When I lived on Staten Island as a kid, the Verrazano Bridge was still being built, and the only way you could get to Manhattan was by the ferry. The ferry terminals were dingy and filled with exhaust. Sometimes you'd have to wait hours in line. But we kids loved feeding the seagulls and the occassional treat of a hot dog with sauerkraut. Below is a drawing my sister made depicting our first ferry ride.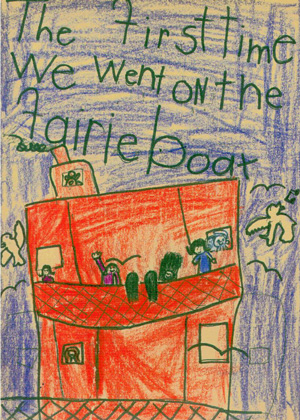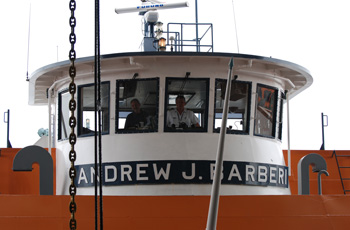 Now the ferry is for pedestrians only, and it's free. Mostly it's used by tourists to get a fantastic view of the Statue of Liberty and of the Manhattan skyline.
The day we went, it was gray and cold, but totally worth the trip. Hey, it's free!